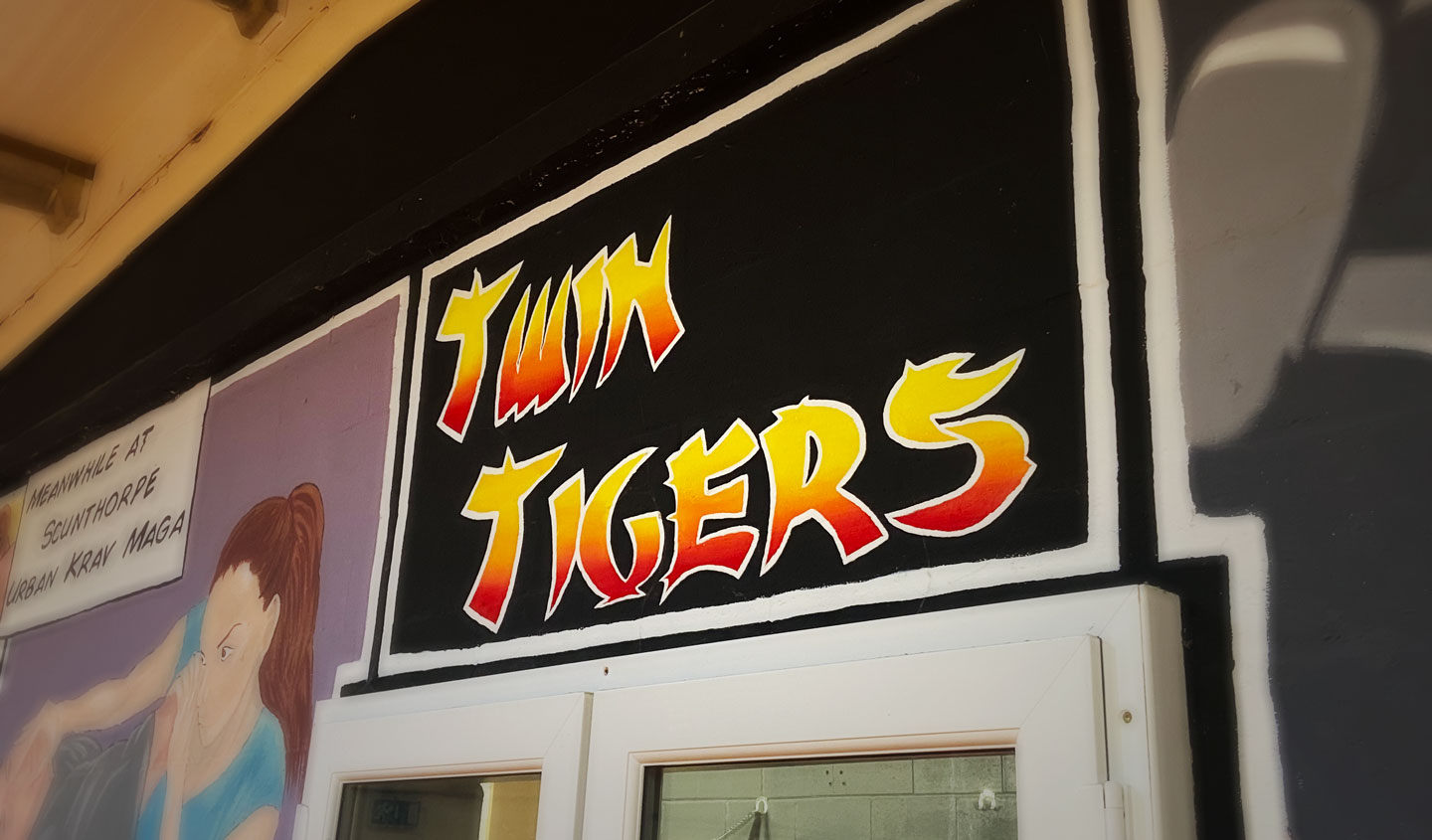 Providing quality Martial Arts for over 15 years
Since we opened in June 2006, we've seen seasons come and ago. Timid students transform into warriors, students becoming trainers and a whole lot of changes at our venue. But no matter who's training or what we've had to train with, our goal has remained the same – to provide our community of Scunthorpe and North Lincolnshire with the finest Martial Arts education we can offer.
THE TEAM
We are blessed to have an incredible team of dedicated instructors including Master grades in both our key martial arts.
At the core of the team Master Smith and wife Lisa Smith work to maintain the family values of the school. Although several of the instructors share the Smith surname it is only coincidence.
Most of our instructors joined Twin Tigers to follow their own path many years ago and have since decided to share the life skills and benefits they found with others.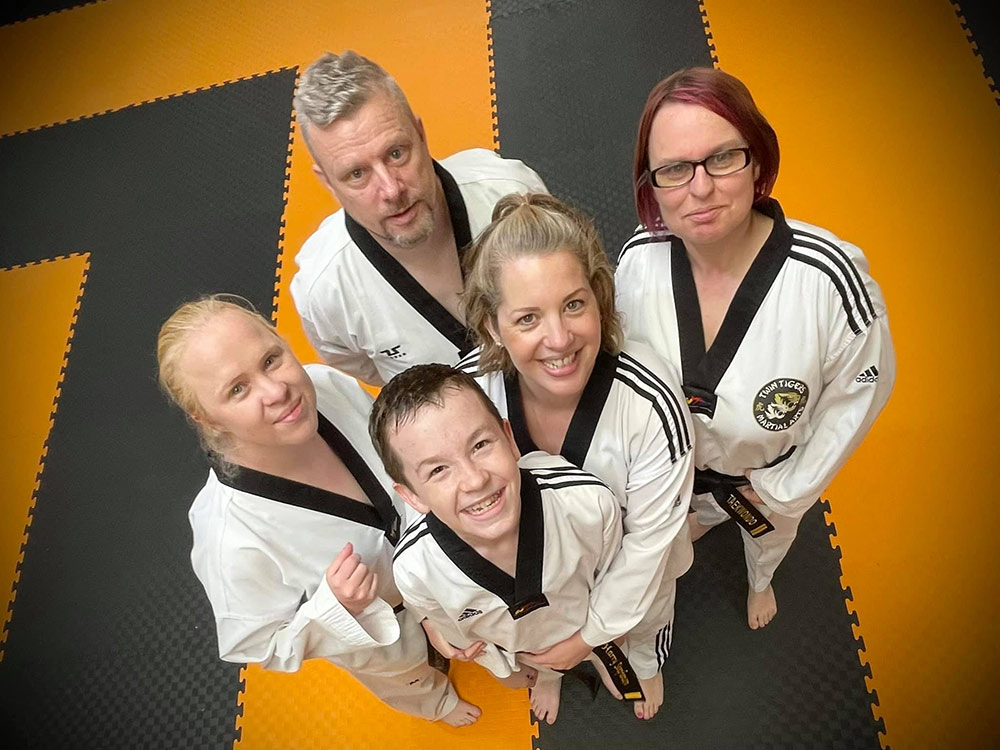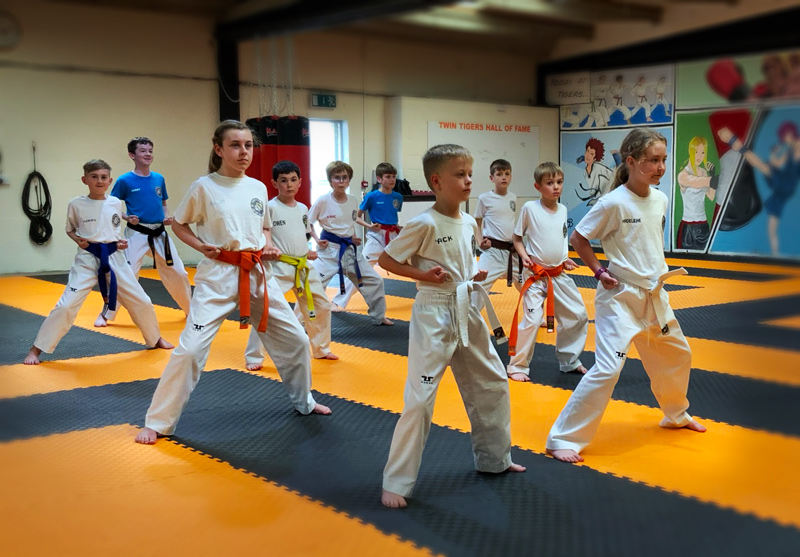 Why Twin Tigers?
Twin Tigers is dedicated to developing our students, through a martial arts education.
Our instruction team work tirelessly to get the best out of each student. We ensure that our student's progression is earned, never given. No matter the skill level or ability, we tailor our student's experiences to secure the best Martial Arts education possible, for children, adults and everyone in between, we have a class for you.
We believe not only do we have the best instruction team in the area, we also have the best facilities by far
Testimonials
Absolute fantastic service, my children joined in with the holiday club today for the first time. They loved it, felt very welcome and did loads of different activities throughout the day. My little girl said "this was the best day ever" Thankyou twin tigers see you next week
Great place, love it here. Great to get fit and learn a new skill and make friends. Warm and welcoming to all, and do great work for the community.
Amazing place for are kids and parents 😍
Fab day Twin Tigers Martial Arts & Fitness today for the summer camp, both boys loved it and Max would now like to start taekwondo or kick boxing classes regularly, he was dreading me leaving him but by the time I came back he said it was the best time ever
Great gym run by profession and dedicated staff,family run gym who give everything to the fighters and pupils.whether you want to compete or just turn in for fitness or if you just like getting smashed in and pain like I do this is the place to train!!Great opertunities to compete and Lisa and Richard enter some quality tournaments and fights.fsntastic kids lessons and adults with different power levels to suit all its a friendly atmosphere and highly recommend to all,personel friends to me and have helped me through tough times💪👍
great place , fantastic instructors! my son is always eager to come back for his trainings . 5*
Lovely place , very friendly staff and everybody, Kevin absolutely loves it recommend 100 percent
fantastic club, my 5 year old absolutely loves his time here three times a week. hes gained so much confidence and he feels proud of himself. I love my 30 min sit down each day seeing him so happy. definitely recommend
Brilliant place, friendly & professional instructor's.
Great Coffee 😁
Looking to take yourself to the next level?
Enter your contact details to find out more!